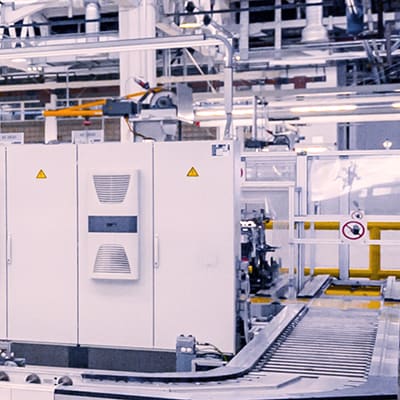 We offer software solutions that are customized for factory applications and designed to enhance the efficiency of manufacturing systems.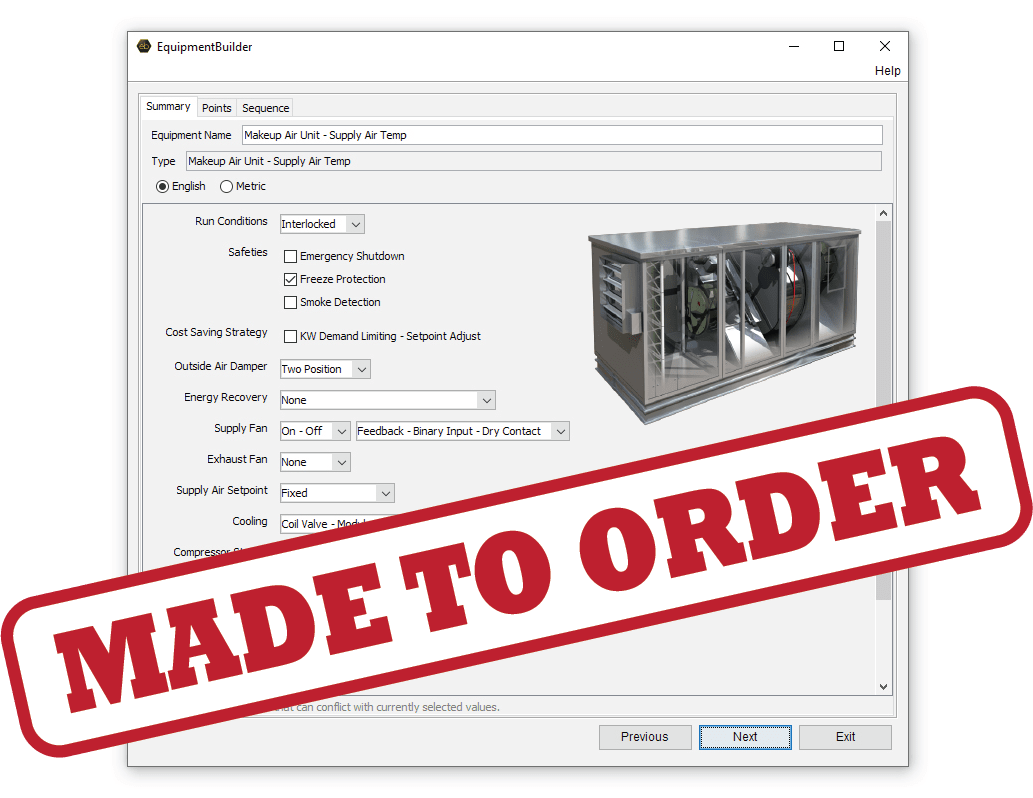 IT STARTS WITH THE ORDER
Factory Download Tool (FDT) integrates with your ordering system to capture the unit configuration that is chosen during the ordering process. No more handoffs between sales and engineering means fewer mistakes.
Capture order details from database source
Use script to parse for relevant data
Flexible enough to handle a variety of order formats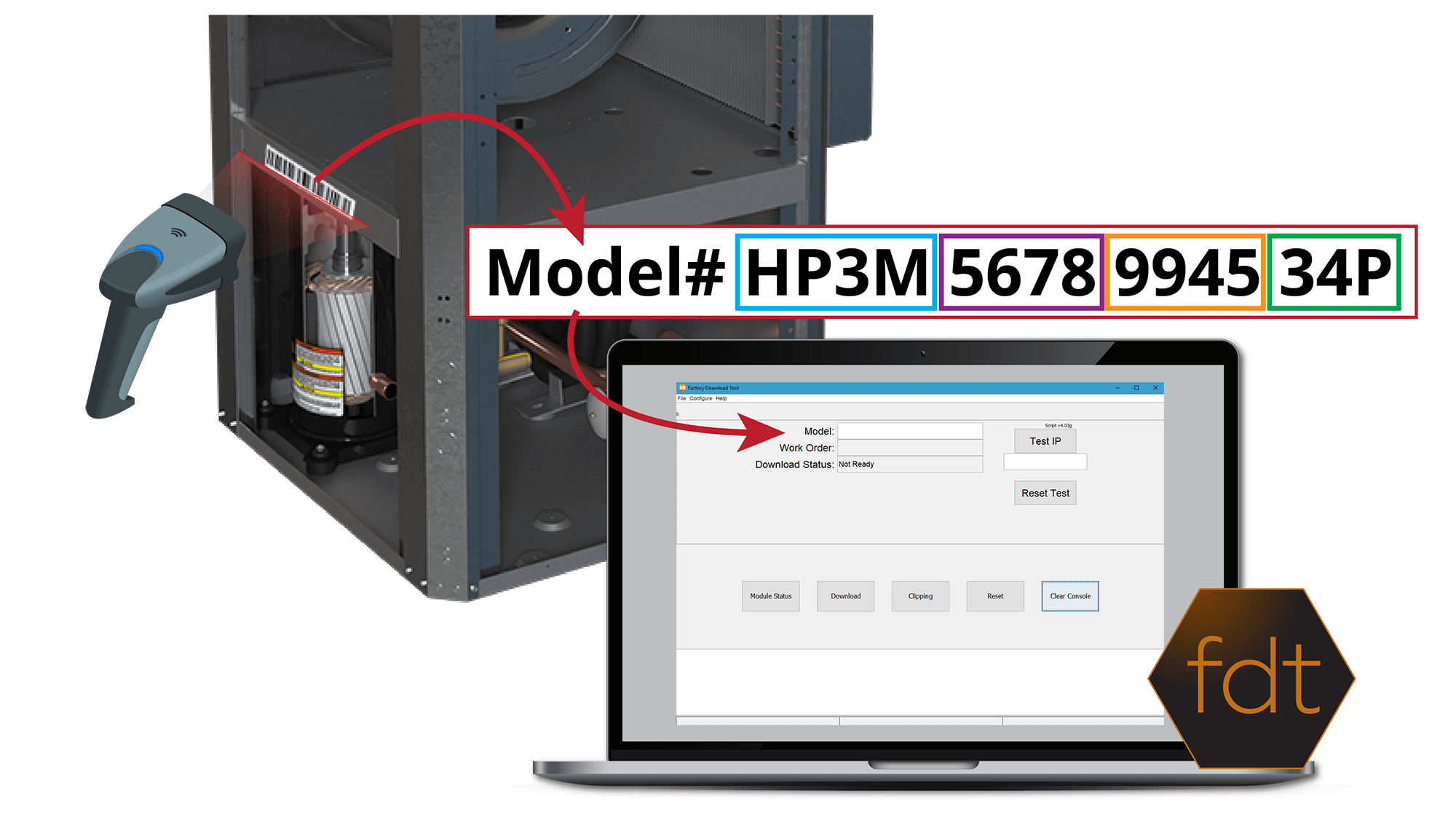 SCAN & CONFIGURE
Factory Download Tool (FDT) on the factory floor along with an input device like a barcode scanner can be a tremendous time saver and can significantly reduce errors.
Provide a customized interface for factory personnel
Parse model/serial number for key information
Write controller parameters to database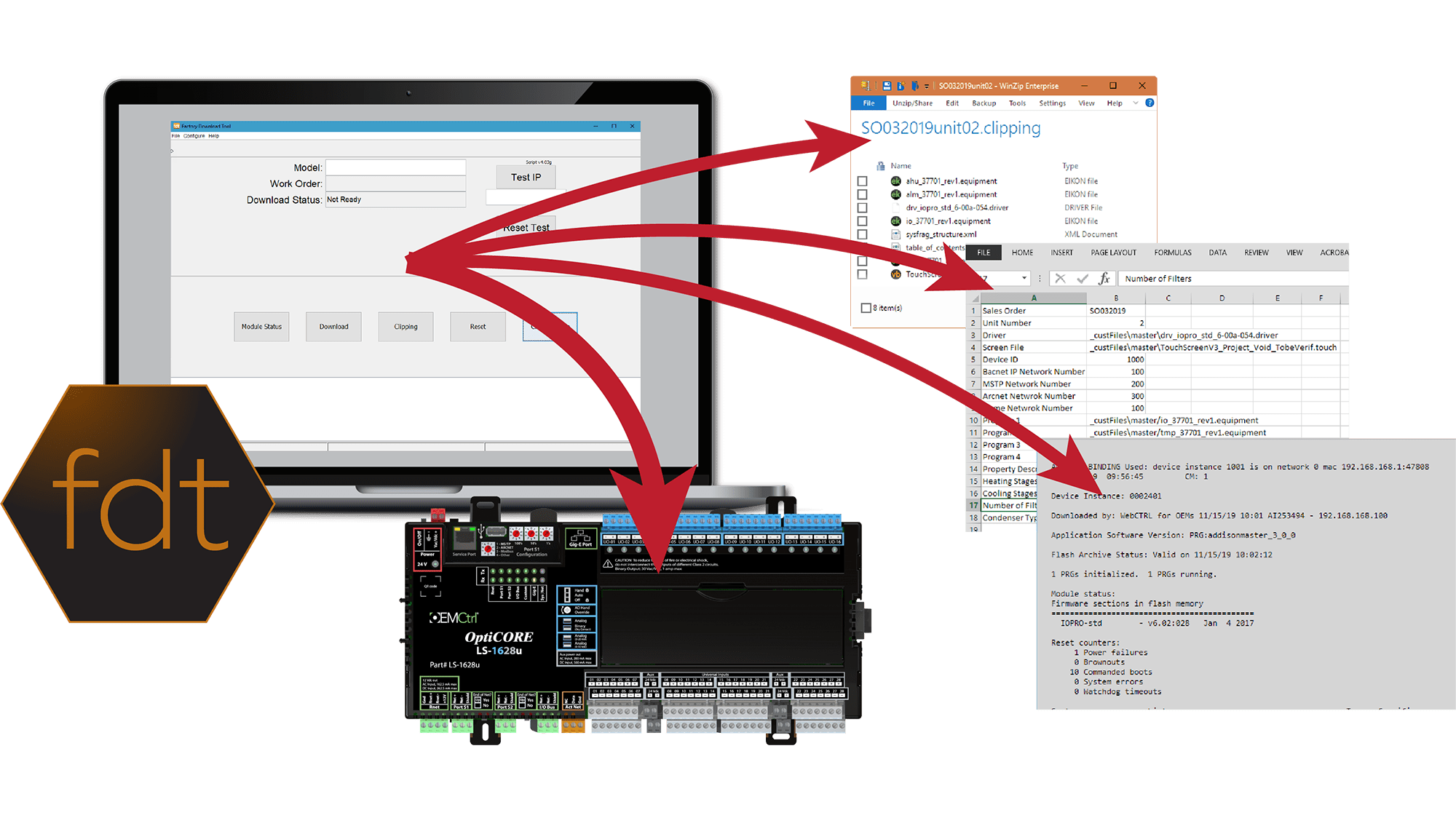 DOWNLOAD & ARCHIVE
Download controller with custom configuration and create a record of that unique configuration and write it to the right place on the network.
Generates a clipping file (copy of custom settings)
Custom points list for integration
Log file
Error validation to ensure error-free process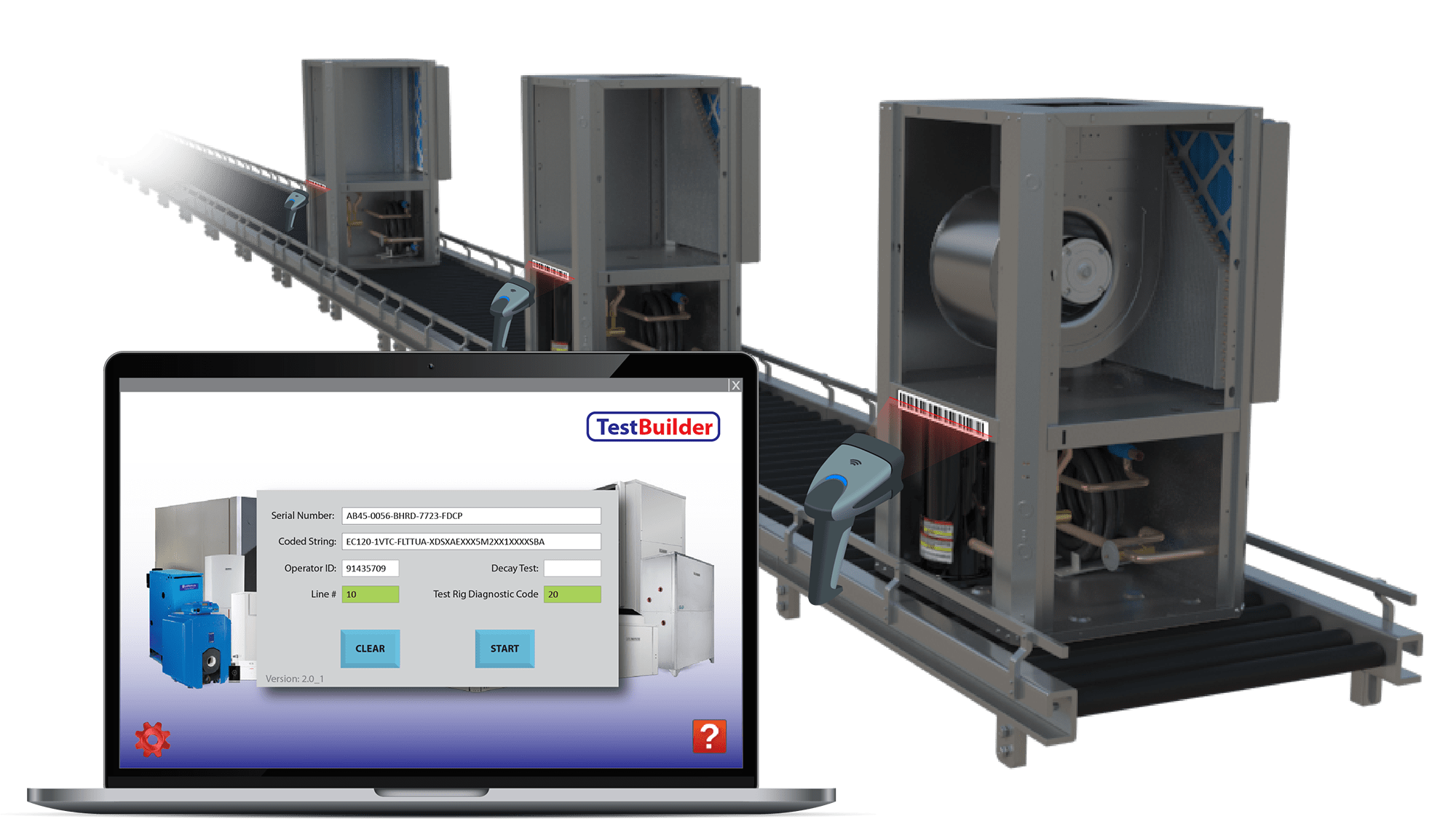 TEST THROUGHOUT MANUFACTURING
With TestBuilder, testing can be done at the end of the line or it can be done at intermediate stages reducing the complexity of the test and the potential rework required if there is an issue.
Each test station can be set up to run a different test
Customizible interface walks the user through the process
Fix problems early in the process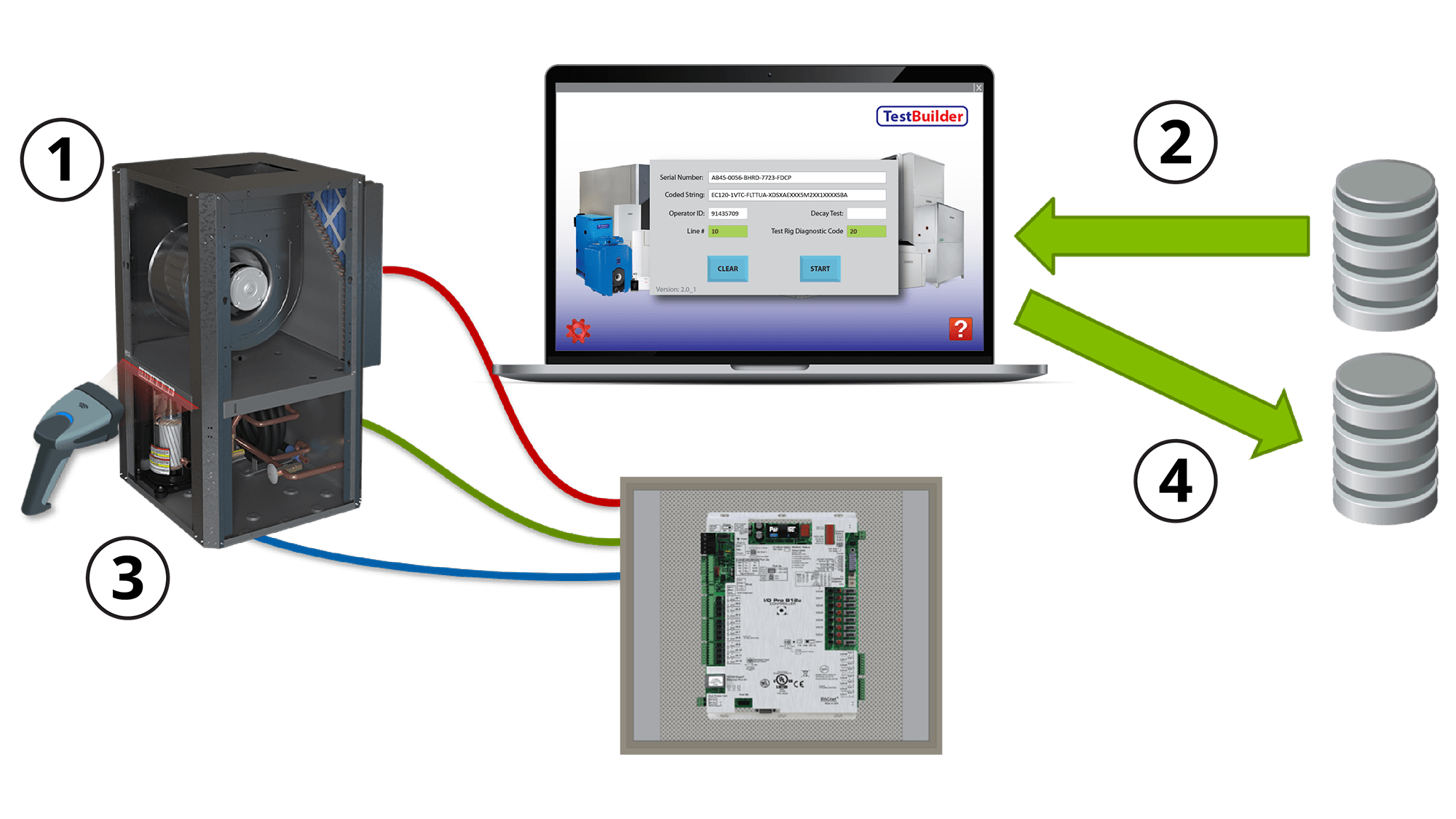 TEST STATION CONTROL PANEL
The panel will consist of a controller to support I/O needs of the station. Sensors measuring temperature, current, airflow switches, etc. are connected to the controller to allow testing of unit components.
Unit stopped at test station. Model number barcodes scanned
Model options retrieved from system DB. Test configured from options
External sensors and relays connected to unit, as instructed by TB
Sensor values and test results are written to external database